I am ready to answer all of your questions!
John Petanceski, or Johnny P. as he prefers to be called, is a mortgage industry veteran with twenty-seven years of experience under his belt. Sales is his specialty and passion, and he has worked as a Mortgage Loan Officer, a Senior Mortgage Specialist, a Wholesale Account Executive, and as the COO of American Family Mortgage.
Johnny P. has worked for Liberty since 2007 and is very excited to step into his new joint role as our Retail Lending VP and as a Mortgage Loan Officer!
Johnny P. is a dedicated father and loves spending his free time with his family. He was born in Macedonia and speaks fluent Macedonian, as well as some Serbian and Croatian!
---
First time home buyer or refinancing? After you talk to Johnny P. you will be ready to fill out an APPLICATION.
Areas I Cover:
All of Florida
I'm Also Licensed Nationwide!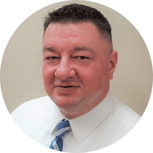 Schedule a Meeting with John